Top festivals in North America worth traveling for
If you want to get more out of your next vacation than just relaxing or sightseeing, why not visit one of the many fantastic festivals around the world? Enchanting Travels is about promoting cultural experiences that allow you to delve a little deeper into a destination's identity. Not only does going to a festival allow you to connect on a more meaningful level, it's the ultimate travel experience, partying with locals you might otherwise never meet.
North America is inundated with incredible vacation spots perfect for those who don't want to travel too far. In addition, various festivals are held here for all tastes, from avid music fans to people who love winter activities. Not sure where to start? Our experts have compiled a list of the top festivals in the US, Canada, and Mexico to inspire you.
Top festivals in the USA
In addition to the picturesque landscape and beautiful coastlines, the USA is known for its cultural diversity. The wide range of different cultures makes for some fascinating festivals. Why don't you plan on attending some of these events?
JazzFest, New Orleans
New Orleans is a city that needs no introduction! In its colorful French Quarter, history is on every corner, while the entire metropolis is known for its melting pot of cultures.
While many choose to visit in the spring to attend the legendary Mardi Gras, New Orleans JazzFest is equally atmospheric and easily one of the top festivals in the United States for music lovers. Held in May each year, it celebrates the city's connections to jazz with a wide variety of performances. The JazzFest has been held on the Fair Grounds Race Course on Gentilly Boulevard since 1972. Tickets give you access to 14+ tents with live music from jazz legends and new talent.
Merrie Monarch Festival, Hawaii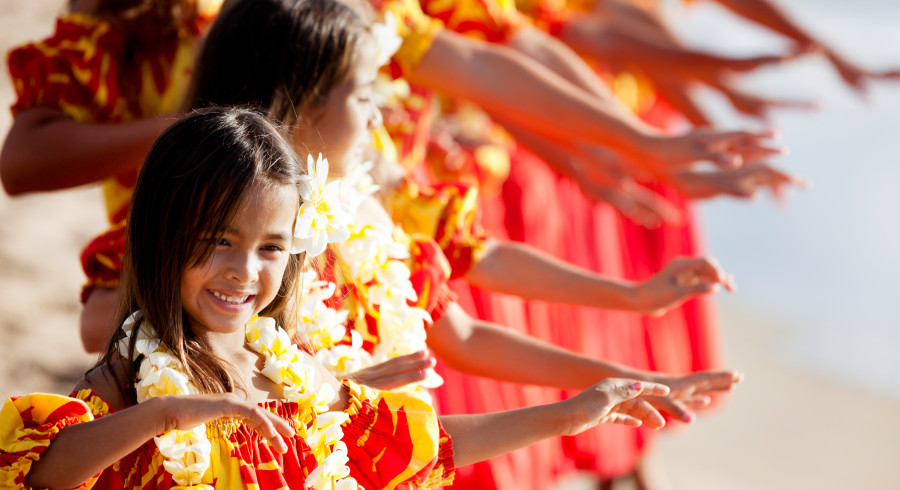 This unique festival takes place shortly after Easter in the city of Hilo in tropical Hawaii and has been going on since 1963. The weeklong event honors King Kalakaua (nicknamed "Merrie Monarch"), a local ruler who lived in the late 19th century. He loved dance and music, and is celebrated for restoring much of the nation's culture to the islands, including the hula dance.
The Merrie Monarch Festival program is packed with hula performances, cultural workshops, art exhibitions, craft markets and a lively parade.
Lummi Stommish Water Festival, Bellingham
After enjoying the panoramic views from the Space Needle and searching for local delicacies at the huge Pike Place Market, head north of Seattle to the Lummi Stommish Water Festival. It's one of the many pow wows – festivals celebrating Native American culture – held in the United States.
Held outside of Bellingham, Washington, each June, the Lummi Stommish Water Festival offers visitors a more intimate experience of a pow wow. It takes its name from the local lummi reserve and pays tribute to their history and way of life. Activities available include fun canoe races, delicious tastings (including fresh salmon and crabs), traditional games, and a parade in honor of Lummi's war veterans.
above Festivals in Canada
If you venture further north, you'll have the chance not only to explore some stunning scenery, but also to attend some of the best festivals in Canada.
Celebration of Light, Vancouver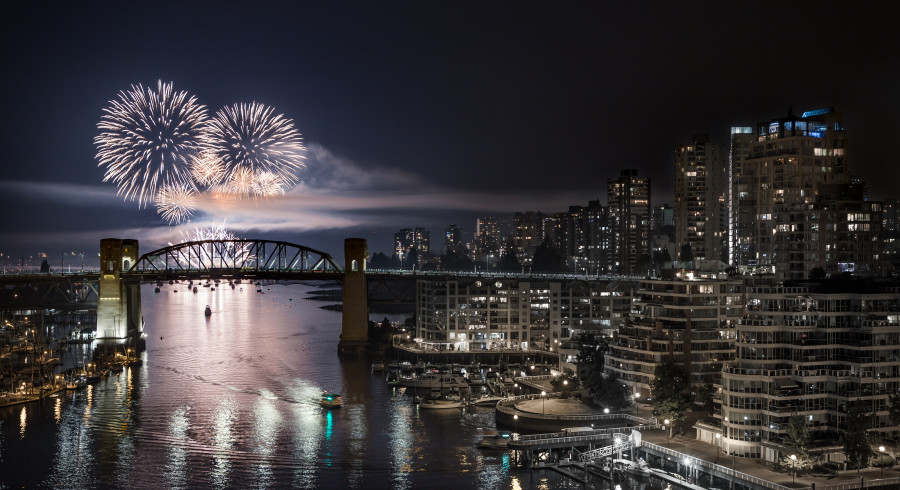 If you love fireworks, Vancouver's Celebration of Light is for you. Those who visit the city in the summer may have the chance to witness this spectacular event known as the largest fireworks competition in the world!
The night sky is fantastically lit on three evenings in July or August. There are also a number of street food and live music concerts. English Bay Beach in the West End is the best spot for an unparalleled view of the fireworks. You can also book a boat trip in the harbor and enjoy the pyrotechnics from the water.
Quebec Winter Carnival, Quebec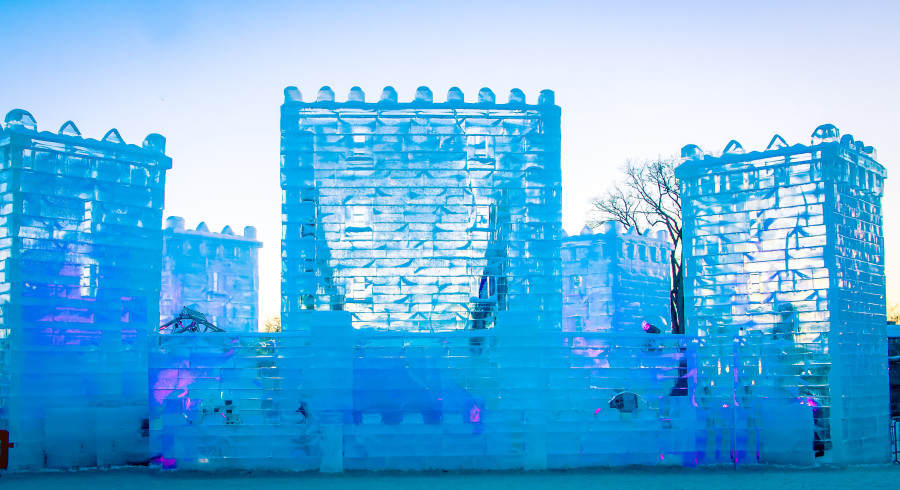 Vacation in Canada in winter? Venture to Quebec and immerse yourself in a real winter wonderland at the Quebec Winter Carnival. Quebec's Carnival is not only the largest winter festival in the world, but also one of the longest-running. The event dates back to the 1890s. It's late January and gives you something to look forward to when the festive season is over. Those lucky enough to take part can enjoy night parades, delicious food stalls, ice sculptures, and an exhilarating canoe race in which participants have to cut through the ice of the frozen Saint Lawrence River! Also keep an eye out for Bonhomme – he's the cheerful snowman mascot of the Quebec Winter Carnival.
Montreal First Peoples', Montreal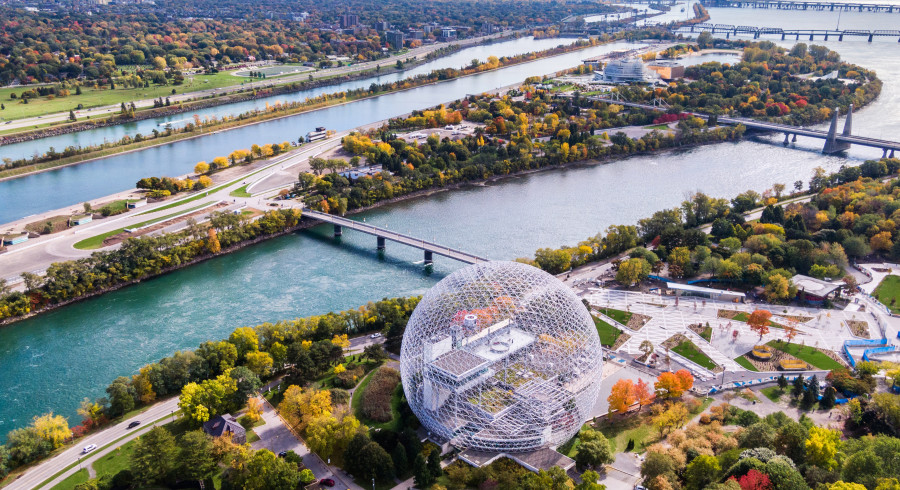 Another wonderful event in Canada that celebrates the indigenous people of the region is the Montreal First Peoples' Festival. Held in downtown Montreal for more than 30 years, the festival features a huge mix of art, film, history, and cultural activities reminiscent of Canada's first humans. There are a variety of events to look forward to in August, including film screenings, workshops, lectures, and concerts.
Top festivals in Mexico
Just a short flight south of the US, it's no surprise Mexico is such a popular choice for sunshine and culture. Make your vacation more memorable by planning it at the following festivals.
Day of the Dead, Mexico City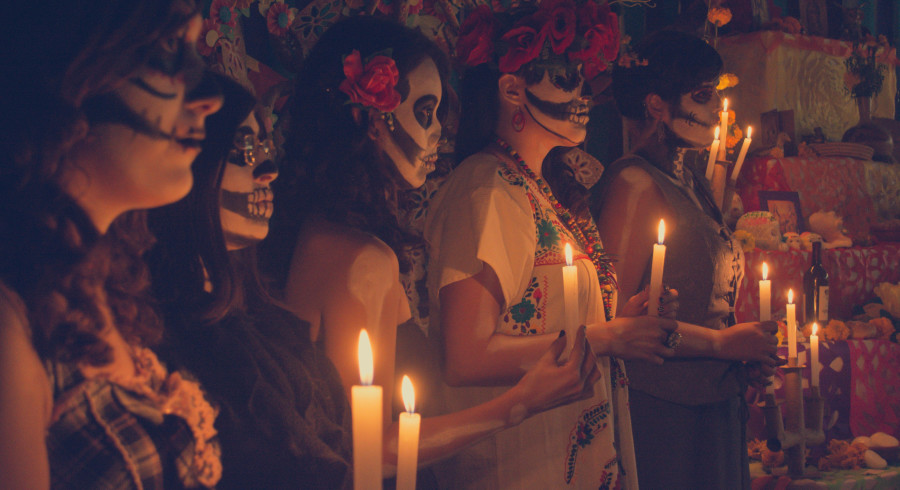 Dia de Muertos, the ultimate festival in Mexico, is on many people's bucket lists. Better known as "Day of the Dead", it takes place on November 1st (also known as All Saints' Day). The festival celebrates the Mexican people's long tradition of celebrating death rather than mourning it. While festivals take place across the country, Mexico City is particularly known for its costumed parades and lively street parties. Certain Dia de Muertos events can get very busy, although it is possible to stay away from the crowds and get involved by indulging in pan de muertos (Day of the Dead Bread) or admiring the offrendas (memory changes) that take place in the largest the city is exhibited by squares.
Cervantino Festival, Guanajuato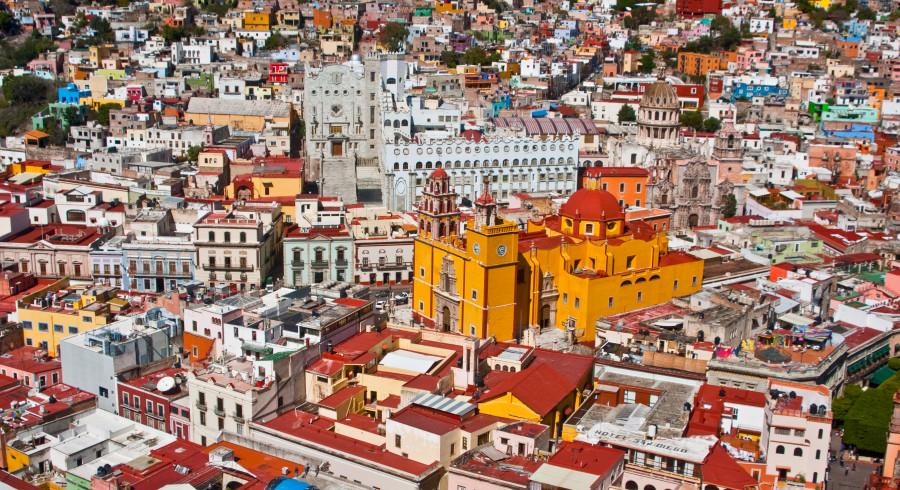 This Mexican festival has a long history and is a must for fans of literature and the arts. It takes place every fall in Guanajuato, a beautiful and relaxed city in the heart of Mexico. The Cervantino Festival (also known as El Cervantino) began in the 1970s when locals put on plays (known as appetizers) by Miguel de Cervantes – the well-known Spanish author of Don Quixote. El Cervantino has evolved since then and is now one of the largest international festivals for art and culture in Latin America. During the festival, numerous activities and events are held across the city, from classical music concerts, film screenings and book readings to acrobatic shows, folk dancing and, of course, performances of some of the most famous works by Miguel de Cervantes.
Guelaguetza, Oaxaca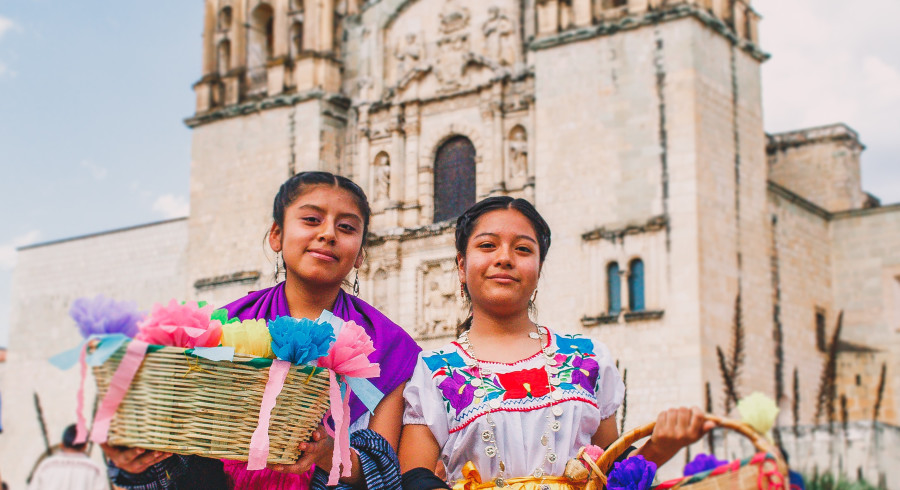 Photo by Marisol Benitez on Unsplash
Those interested in learning more about Mexico's indigenous cultures will be in their element at the annual Guelaguetza Festival in Oaxaca. Held in the UNESCO World Heritage Site of Oaxaca in July, this Zapotec and Mixtec folk festival is a kaleidoscope of colors thanks to vibrant traditional costumes. Many locals from the city and the surrounding countryside dress up to partake in a series of vigorous traditional dances. One of the most unusual of these is the turkey dance, in which men dressed as birds in baskets pretend they are fighting among themselves! After each dance, the dancers throw gifts at the crowd, from small local handicrafts to fresh fruit.
Are you feeling festive? Talk to our destination experts about the best ways to experience these wonderful events as part of your North American trip.
Start exploring