Sri Lanka Tourism's international travel blogger and journalist program to support SMEs – ft.lk
Janet Newnham receives an award from S. Hettiarachchi, Secretary of the Ministry of Tourism, for her outstanding contribution to the Sri Lankan tourism industry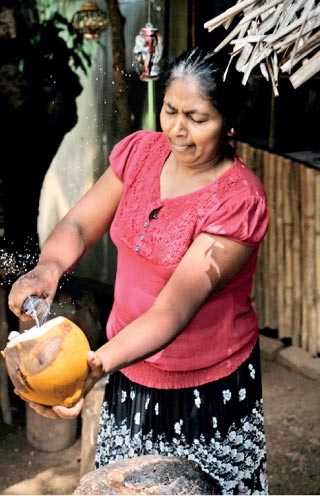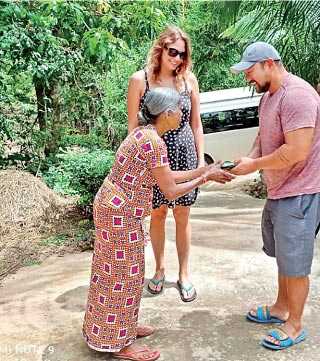 Villagers greet travel bloggers in Seelogoma – Belihuloya
The 'Visiting Travel Blogger and Journalist Program' is an annual project that Sri Lanka Tourism runs to diversify and disseminate the visiting of foreign travelers visiting the country and also income for micro, small and medium-sized enterprises (MSMEs) generate in Sri Lanka.
Over time, the consistent pattern of international travelers has been limited to areas such as Sigiriya, Kandy, Nuwara Eliya, and Yala. However, the visiting blogger and journalist programs aroused interest, the lesser known attractions such as the Jaffna Peninsula, Pidurangala, Wilpattu, Riverstone – Matale, Seelogama – Belihuloya, Bandarawela, Monaragala, Maligathenna – Gampaha, Ridi Viharaya – Kurunegala. to make known, Diyaluma Falls, Kondagala – Kandy and Tangalle in Sri Lanka. In this way, more experience-oriented possibilities and diversity are created and added to a visitor expedition in Sri Lanka.
'So Sri Lanka', the theme used to give travelers a lasting impression of authentic Sri Lankan life; of authentic local food, nature, rich cultural values ​​and lifestyle. Most travelers are now looking for the unique experience-based options that Sri Lanka can offer with the support of the fast growing micro, small and medium sized businesses.
International travel journalists and travel bloggers were identified due to their compelling skills in creating content for travel blogs, popular social media platforms (such as YouTube, Instagram, Facebook) needed attention to develop the local and regional economy.
The modern traveler seeks undiscovered game reserves, beaches, waterfalls, and hiking trails. On the way to these attractions, ideally they stop at a small restaurant for a cup of tea, sip royal coconut from a street vendor, or just enjoy an authentic dining experience on a Sri Lankan home.
Previously, places like Jaffna, Kilinochchi, Passikudah, Badulla, Riverstone, Bandarawela, Wilpattu and Belihuloya and Monaragala hardly saw any tourists who were not previously on the regular guided tourist routes. However, now these places are part of the campaign to increase their visibility and ensure that these small and medium business areas become a beacon for more travelers.
Ireland-based travel blogger Janet Newnham, who runs an international travel blog site called 'Journalist on the run', started blogging about Sri Lanka, commenting, "I never expected to be in this small but perfectly formed South Asian nation."
As a result, dolphin watching in Kalpitiya, elephant safaris in Minneriya and Wilpattu are becoming increasingly popular. Travel bloggers, journalists, and tourists are now discovering places like Pettah, venturing into the invisible spice markets to purchase spices from local wholesalers, and then expanding their trip to Riverstone, Matale for hiking trails. Tourists now stumble upon waterfalls like Diyaluma, Sera Ella, Bopath Ella, Bambarakanda Ella, Duwili Ella and stop at host families in the areas.
Another highlighted activity planned to strengthen the local community was the "Day with the Locals" held in Selagama, a remote village in Belihuloya and Kilinochchi (north). This program offered the foreigners to create a community-based rural tourism experience that could snap up a few Sinhala and Tamil words and connect with local villagers, get involved in the rice growing economy and cook delicious meals from their fresh gardens. Local communities were engaged and benefited significantly from host families, village safaris, boat trips, vendors selling their own handicrafts and creations, and a grandma who cooked the authentic Sri Lankan food (local culinary demonstrations).
The captured content from these trips was shared and posted on popular travel blogs, online and print publications, and social media platforms that reached the masses of people of different demographics of travelers around the world. The prominence is making significant progress in distributing the journey of travelers and relieving the traffic to well-known sights and ensuring that all parts of the country can benefit from tourism intrinsically, financially and non-financially.
The lasting effect of the travel journalist and blogger program can be seen in the positive feedback, in which the YouTube and Instagram accounts of these social media influencers and bloggers with comments such as "I definitely want to visit these places" and " I would love to see beautiful Sri Lanka, "which showed that Sri Lanka was anchored in the minds of avid and potential travelers.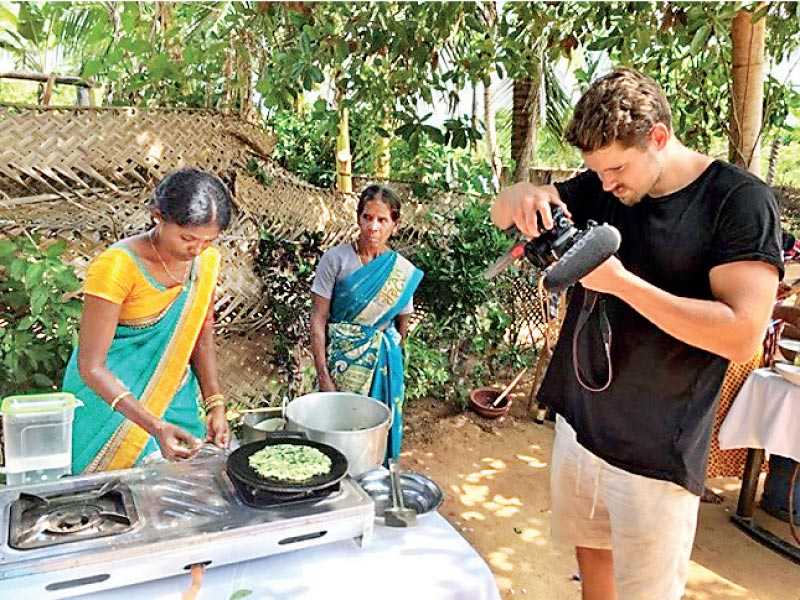 Capturing the contents of traditional cuisine from dishes from the north in Kilinochchi – Jaffna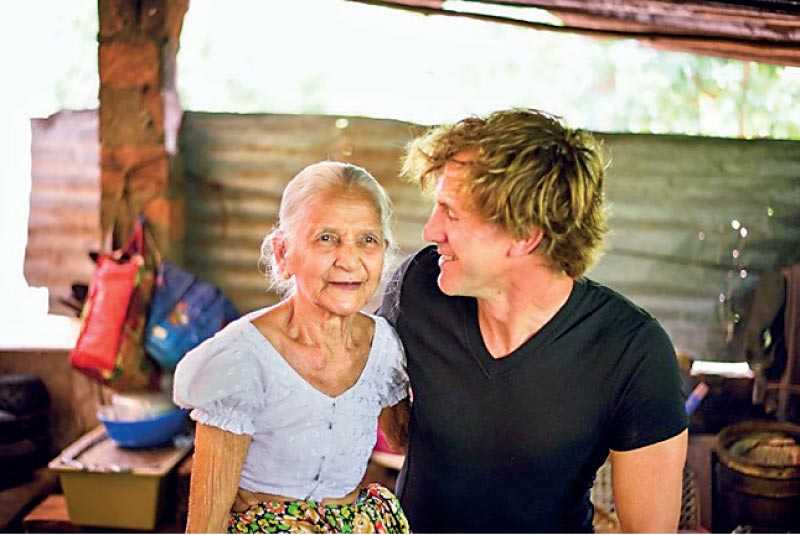 Travel blogger poses for a photo with a local grandmother and tries out her cuisine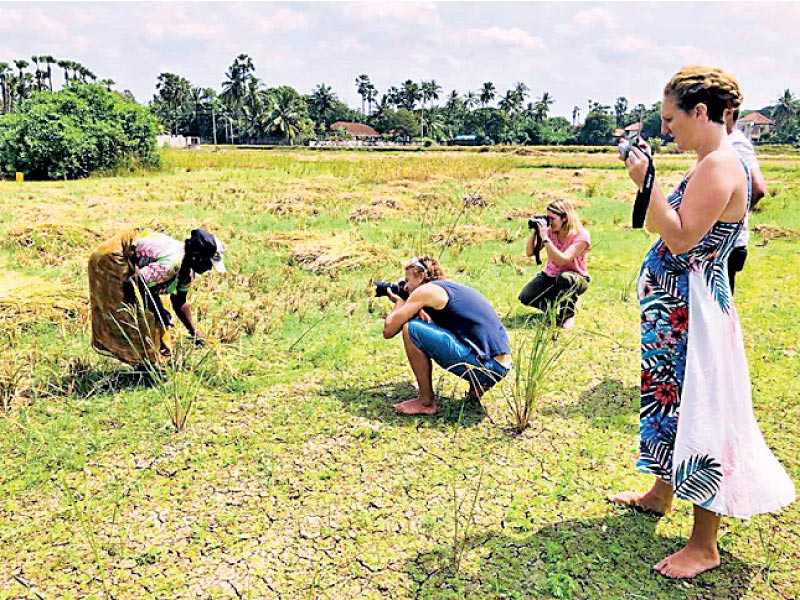 Rice fields in Jaffna